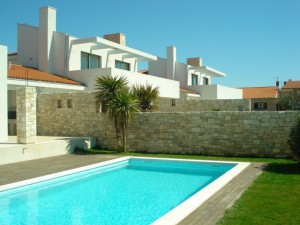 A very popular type of accommodation in Porec is Private Apartments, here on our page www.porec-croatia.net we have selected some of the best private accommodation in Porec and the surrounding area, but before you browse trough our accommodation catalog, you might want to check out our information below about the city parts and the accommodation types.
The city of Porec offers private accommodation in all prices ranges, so no matter if you are looking for Budget accommodation or high end holiday houses with Swimming pool you will for sure be able to find a suitable accommodation
If you are the impatient type you might of course also go directly to our accommodation catalogs.
Accommodation types in Porec
We have carefully selected a number of accommodations situated with in a radius of 10 km from the Porec city centre, the accommodation can be book directly trough our partners.
Private Apartment 2-3 person – in our catalog we have selected a number of 2-3 person apartments, which in most cases have air-condition, separate sleeping room, a balcony or a terrace – here you can see the selected 2 person apartments
Private Apartment 4-6 person – the majority of the 4-6 person are equipped with air-condition, balcony / terrace, 2 sleeping room, in some case the apartments have 1 separate sleeping room and a sleeping couch in the living room area – here you can see the selected 4 person apartments
Large Private Apartment – 6 persons and more apartment normally consist of two sleeping rooms with double and a living room with a couch for two person, in some case the apartments have 3 separate sleeping room, amenities like air condition, balcony / terrace are available in almost all of the apartments- here you can see the selected Large apartments
Holiday houses: The holiday houses are free standing houses with a capacity from 6 to 12 people, in most houses the guests have the whole house at there disposal, in few cases the house owner also live in the object. The houses are fully equipped for the number of persons, and outside areas are at disposal for the guests – here you can see the selected Holiday Houses
Villas with pool: same as by holiday houses, addition guest here has a swimming pool at their disposal. Here you can see the selected Houses with pool
Budget accommodation: our list of budget accommodation included object with the lowest per / person night rates, in this category discounted and last minute object can also be found. Here you can see the budget accommodation
We recommend:
| | |
| --- | --- |
| Cheap Accommodation Croatia | Cheap Apartments Croatia |