Home » Hotels
Hotel village Laguna Park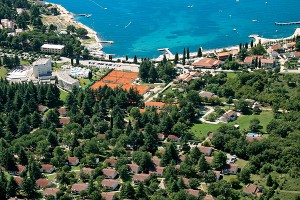 The Village Laguna Park Hotel is situated in Porec, Istria, Croatia. It is not a misnomer: it is actually situated among parks and tennis courts. Yet, it is not far from the beach – 100 metres – or the downtown area – 2 kilometres. It is perfectly fitted for your family stay. Food is to be emphasised from the start too: there is a special offer for vegetarians or those with diabetic issues. Don't miss out on fishing weeks!
.
Rooms and suites at Village Laguna Park:
This unique culinary hotel among Istrian hotels spreads over five storeys and includes 76 rooms. The rooms come with SAT TV, a hair-dryer, direct line phone and a small terrace. At some additional charge, you may opt for an additional bed to be installed, or a fridge. Average room size is some 26 square metres.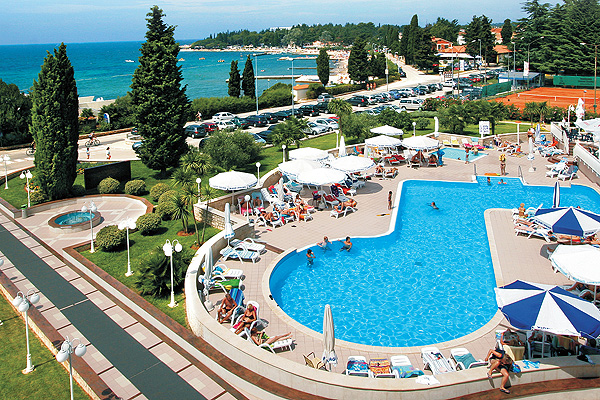 Facilities at Village Laguna Park:
The gastronomic offer comes in the form of morning and evening buffets, while a themed dinner is staged once a week. If on a daytrip, you may order a lunch packet to be prepared the day before. There is an outdoor swimming pool, and a separate one for children. The beach is nearby, but offers umbrellas and deck chairs only at additional charge. There are also restaurants and bars on the beach. Beach volleyball is free, while there is an extensive array of sports to be indulged in if you invest a little: tennis, table tennis, mini golf, volleyball, bocce, pedal boats, bicycles. Bocce is a popular local sport you might try. It is also suitable for seniors. The Village Laguna Park also offers animation, both for your offspring and yourselves. There is the mini club and the mini disco, while adults may enjoy live music and professional shows. Sports tournaments are also organised. The hotel welcomes pets, a point to be made.
Hotel contact information;


Address: Spadići, 52440 Porec

Tel: +385 52 415 500

Fax: +385 52 415 674

GPS: N: 45° 14′ 34.722, E: 13° 36′ 8.652
Pictures from Hotel village Laguna Park:
Tags: Accommodation, Hotel Porec, Hotels Porec