Home » Hotels
Hotel Zagreb Porec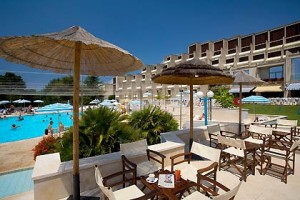 The Valamar Zagreb Hotel is in the immediate vicinity of downtown Porec, a bustling centre of Istrian and Croatian tourism. The sights include Roman ruins, the famous Euphrasiana, and a veritable maze complex of small streets filled with local-style taverns.
And the sea! If you head down the trail from the hotel, you will in no time find yourself on pebbles and the warm Adriatic. The site is perfect for water sports.
Rooms and suites at Hotel Zagreb:
If you are looking for a family establishment in Porec, look no more. The hotel is also ideal for romantic breaks. It contains 253 rooms with 466 beds. These come as double and triple, and there are suites and whole family rooms. In doubles, you can have the extra bed installed, or you can have the separate beds or the French bed version. The hotel spans five floors, serviced by three elevators.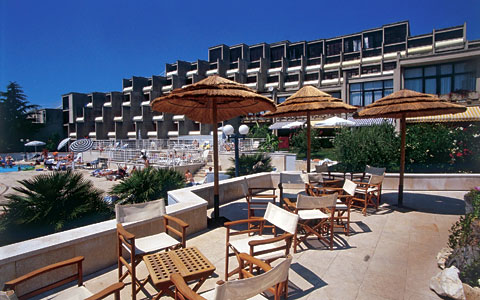 Facilities at Hotel Zagreb:
A sports centre is right by the hotel; ditto for tennis courts – but 200 metres away. If you prefer pool to open sea, you will find one for adults and one for children. Guests receive free parking. The Hotel Zagreb lobby is equipped with Wi-Fi access and there is a separate internet corner too. You can book a massage. There are two bars; one in the lobby and another one by the pool that offer snacks. The hotel restaurant, offering both local and international dishes, has an open plan. Like on other Valamar Hotels, there are entertainment programmes for adults and children (animation), centred around the pool. Aqua aerobics is a special hit. The hotel also features sports programmes, such as bike tours.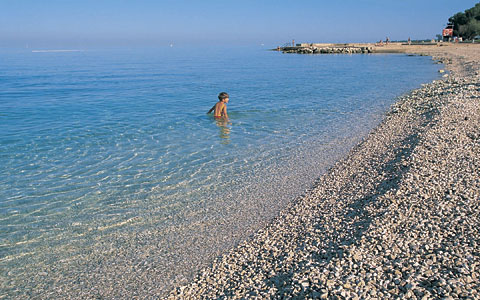 Outside Hotel Zagreb:
Just on the waterfront, you might find a bout of beach volleyball is irresistible. Porec is a jewel waiting for you to discover it. But the same equally applies to other gems of Istria – Rovinj or Pula. There are innumerable smaller venues as well.
Further information on the Hotel:
An important point to remember the hotel is seasonal; it operates from April to October.
Contact information:Address: Borik bb, 52440 Porec
phone: +385 52 407 500
GPS: 45°14'5.73"N 13°36'0.54"E
Photos Hotel Zagreb Porec:
Photos used with permission from Valamar group
Tags: Hotels Porec, Valamar