Home » Hotels, Top Post
All Inclusive Hotel Zorna Porec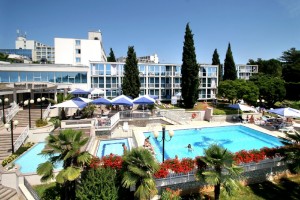 The Zorna Hotel in Plava laguna (the Blue Lagoon) is located some 5 kilometres from Porec, one of pristine and bustling tourist centres of Istria, Croatia. This is an all-inclusive establishment, so once you've booked up, you are free almost to forget about the requirement to pay for all those little extras you usually require. The beach is only 30 metres away from the hotel. And don't worry about shuttling to Porec – the bus stop is right there in front of the place. Buses connect the hotel with downtown on the hour, and there is also the slow train and boats.
Rooms and suites at Hotel Zorna:
The hotel features 210 rooms, but not all of them have a view to the sea. There are those facing the park side as well. The hotel is fully air-conditioned and rooms have SAT TV and a hair dryer. The fridge is charged additionally. You can also have a baby cot, if you ask for one, or a bunk for a child up to 12 years of age, at additional cost. Singles span some 12 square metres, while doubles take up 16-20. No pets, unfortunately.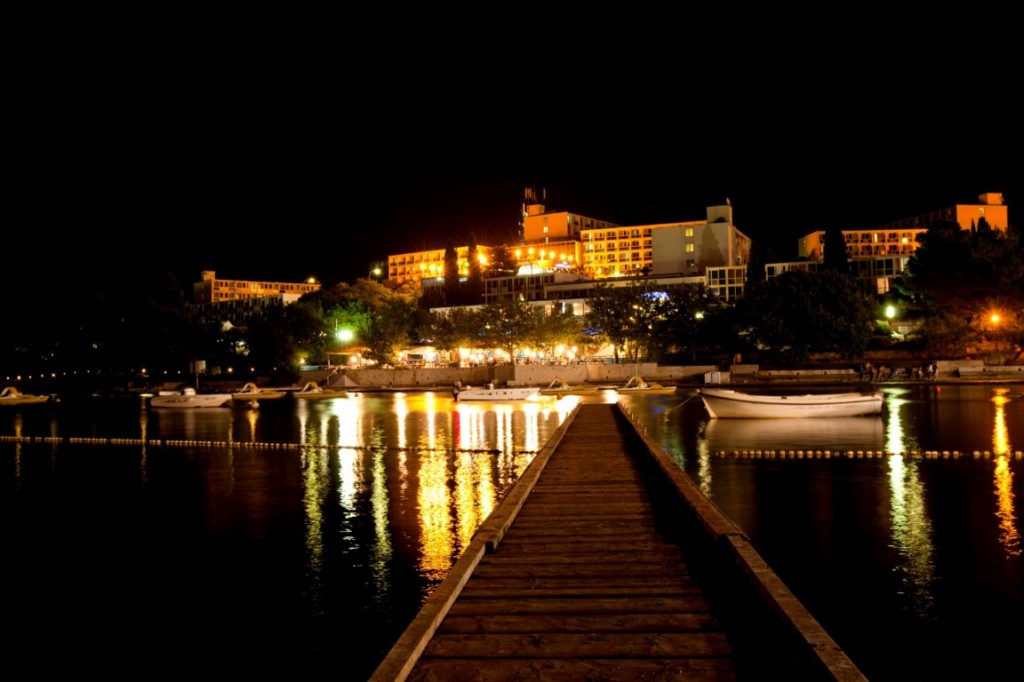 Facilities at Hotel Zorna:
The beach is a mixture of pebbles, rocks and grass. There are umbrellas and deck chairs that you can take at additional charge. Another option is the outdoor pool which contains fresh water. During the high season, animation services are offered both for adults and children, four times a week. This usually involves some kind of sports competition. There is also live music. One of programmes for kids is called "mini disco".
The sports offer in general is dazzling. Inside the Hotel Zorna you can, for example, take up darts, outside you can go for beach volleyball, tennis or basketball, or pedal boats, or, if you decide to spend a little – anything from windsurfing to scuba.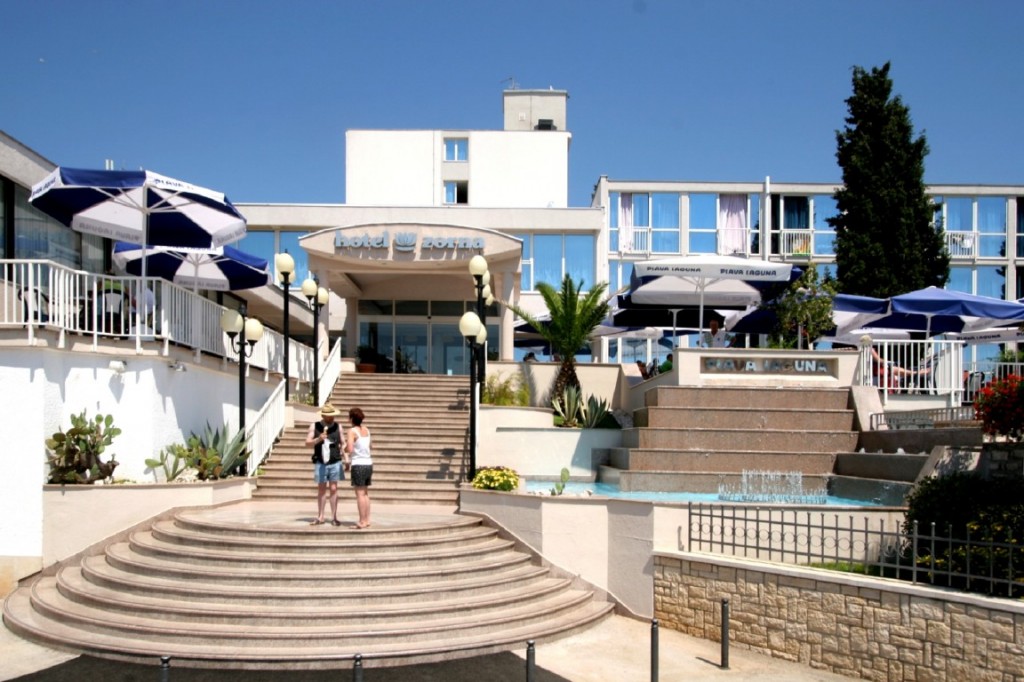 The gastronomic offer revolves around rich buffets. Vegetarians are welcome, and you can have a snack packed and ready for you if you plan to go for a daytrip. The drinks provided, equally in the restaurant and in bars, feature both alcoholic and non-alcoholic drinks. The hotel offers internet only upon additional cost.
Outside Hotel Zorna:
Outside, in the immediate vicinity, you will find an array of restaurants, bars and shops. There is a sports centre and a sports hall. A playground for children is provided. Upon extra cost, you can have safe parking lots. Further information on the hotel:
Address: Zelena laguna, 52440 Porec
Phone: +385 52 413 700
Fax: +385 52 413 701
GPS: N: 45° 11′ 57.924, E: 13° 35′ 26.256Call centre & Reservations:
Phone: +385 52 410 102
Fax: +385 52 451 044

Pictures used with permission from Plava Laguna
Tags: Hotels Porec, Plava Laguna